Commercial School Cleaning Services
At Martinez Cleaning, we offer quality cleaning and disinfection services for public and private schools including charter schools, primary schools, daycares, university campuses, daycare facilities, childcare programs, school facilities, and other educational facilities and school-related buildings in the Capital Region.
Get a FREE Estimate
Whether you're in need of school disinfection services for a single private school, an entire district, or a college or university, we are here to help. Contact us today for a free quote and learn how we can be a part of your plan moving forward.
"Martinez Cleaning has been the on-site janitorial company at our school for about 6 years. We are satisfied with the quality of cleaning that they provide. Our day porter is great and if there is anything that is needed immediately, he gets it done. Labbie, the owner of the company, is very responsive to our needs and always willing to go the extra mile."
– Jessica Hudson
Operations Manager, Henry Johnson Charter School
Our approach to cleaning schools
As one of the Capital District's most experienced and reliable cleaning companies, there is a reason we are successful at what we do. Effective school cleaning and disinfection services take time, so we work hard to make the most of every minute we have in any location.
We train our cleaners in thoroughness, quality work, soft skills like friendliness, and time management. By following our seven steps to success, we've created a system for maintaining efficient, high quality cleaning services for schools and other educational facilities. We also use photos to capture each step of this system to make sure all steps of the process are complete on a nightly basis. Every time one of our cleaners' clocks in for a shift, they follow these steps to maintain our standards for your school or facility: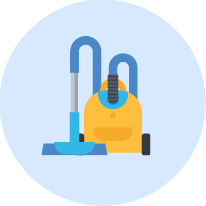 Step 1
Set up all supplies and equipment from janitor's closet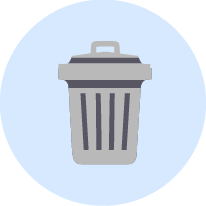 Step 2
Collect and remove all trash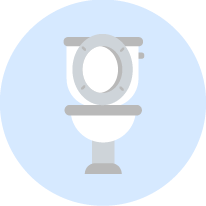 Step 3
Clean all bathrooms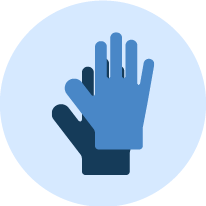 Step 4
Clean all surfaces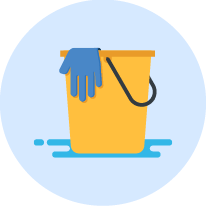 Step 5
Clean all floors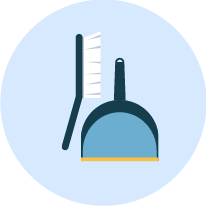 Step 6
Final walk through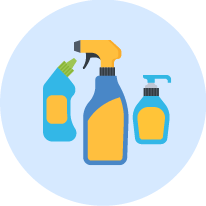 Step 7
Arrange the janitor's closet
Physical areas we include when cleaning:
We will clean your school according to a custom plan that addresses your facility's unique needs. We regularly cover high-touch areas in all cleaning plans for schools including:
Surfaces
Floors
Bathrooms
Cafeterias
Hallways
Playgrounds
Staff and administrative offices
Gyms
Auditoriums
OR any school district facilities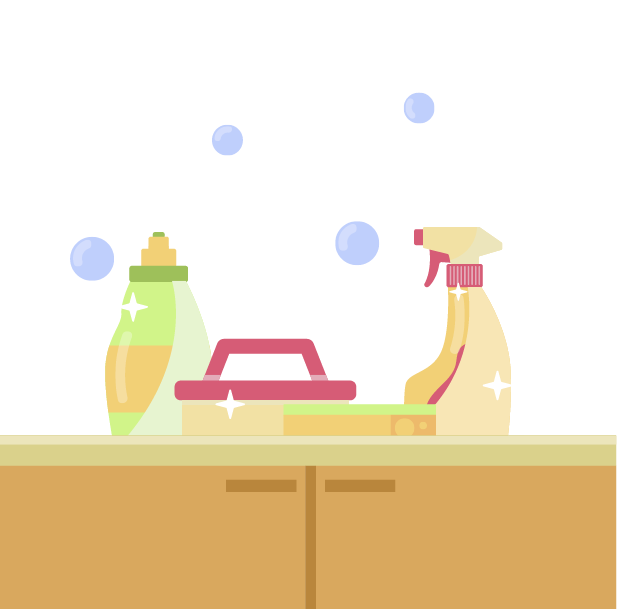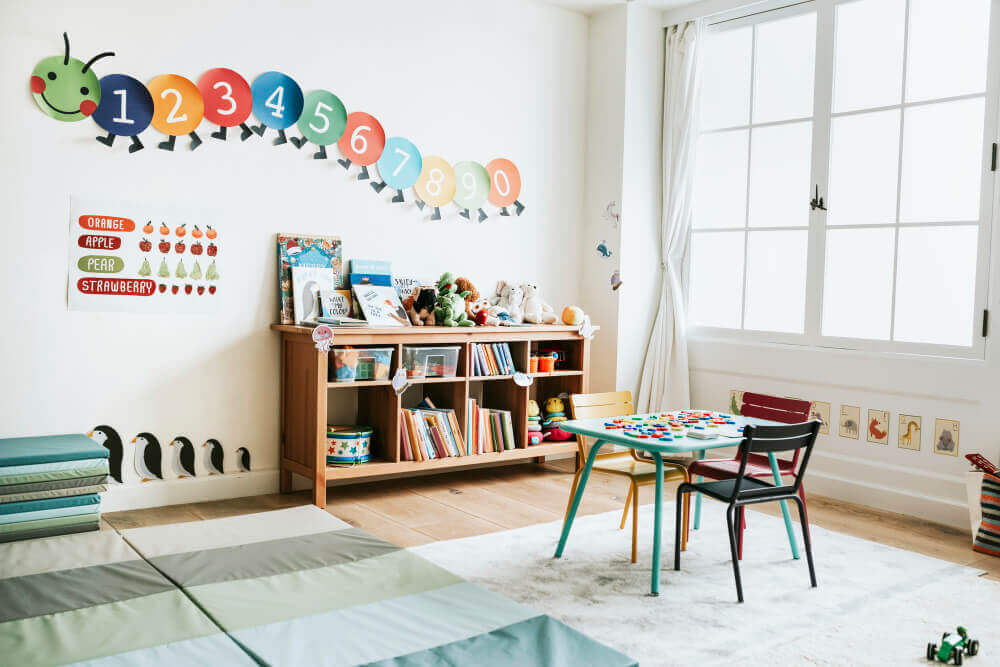 Preschool and daycare cleaning services
At a time when many still prefer social distancing, in-person schooling requires even small children to come into close contact with each other. Our cleaning services for preschools and daycare facilities will ensure classrooms, floors and carpets, and staff areas begin each day as germ free as possible. Our commitment to using products that meet Green Seal standards is extremely important for preschool-aged classrooms. Younger students tend to be more "hands-on" and spend more time at floor level.
K-12 cleaning services
Keeping schools safe and clean is an important part of keeping them open. Schools reopened according to plans from the state of New York and the Centers for Disease Control that established clearly defined rules for cleaning and sanitization. We specialize in creating cleaning plans that maintain compliance with all necessary rules for all K-12 schools.
Elementary schools. For schools with the youngest students, our cleaning plans take even the small details into account, cleaning toys, play areas, door knobs, bathroom fixtures, water fountains, and all frequently touched surfaces. We also provide the necessary documentation on cleaning frequency to comply with state standards.
Middle schools. Older students may have better hygiene habits than the younger children, but we do our job as if they didn't. For middle schools, we continue to clean all relevant and high traffic areas including classrooms, the library, cafeterias, and even school buses.
High schools. High schools can contain different types of areas for socializing or studying independently, but such spaces require just as much cleaning and sanitization. As with our cleaning services for elementary schools and middle schools, we provide regular cleaning logs to document what was cleaned and when it was cleaned, allowing compliance with state regulations.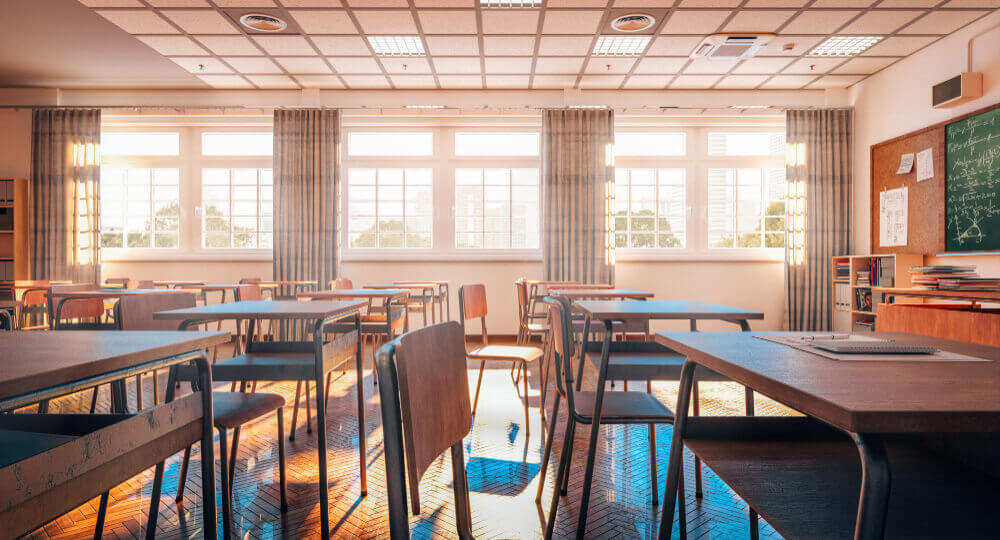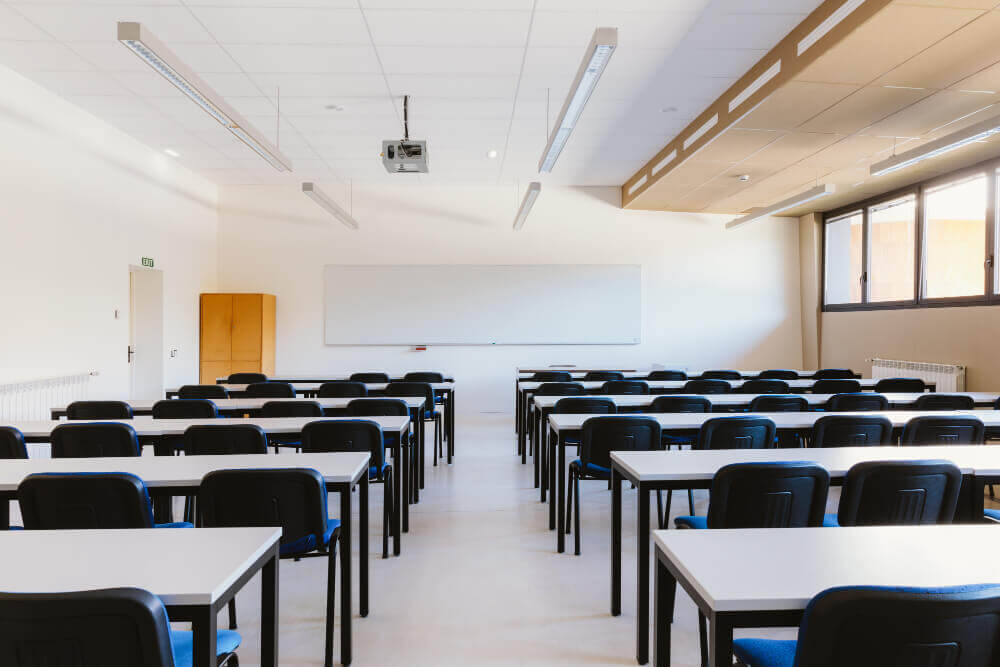 Higher education: college and university facility cleaning services
We tailor our cleaning services for colleges and universities around the fact that higher education facilities are often used well into the evening hours. From dorm common areas, to large dining halls, to lab facilities, we can create a schedule and plan to keep your college or university clean and safe without disrupting faculty and students. We provide regular cleaning and sanitization that will help keep your campus healthy and your classrooms open.
Customized school cleaning and disinfection plans
In a post-pandemic world, school district superintendents and principals want to know their schools will be clean, disinfected, and a part of the path forward, not a source of setbacks.
Martinez Cleaning prides ourselves on not just how well we clean your school, but on our reliability. We create a cleaning and disinfection plan that's implemented to your requirements every day.
Quotes that fit your school's needs
We provide quotes based on a walkthrough and thorough examination of your space. Our planning software collects information on the size of your school, including number of rooms, fixtures, trash cans, flooring and high-touch areas needing special attention. We even take pictures so our staff is up to speed on day one.
Quotes include tiered plan options so you can determine what fits your needs. The final customized school plan and schedule for cleaning and disinfection will include surfaces, floors, bathrooms, trash collection and removal, and organization of the janitor's closet.
Cleaning products safe for you and the environment
We also recognize that all school cleaning services should be reliable and safe for students and faculty. Aggressive cleaning with harsh and dangerous chemicals can leave a school technically clean, but could do harm to the environment as well as those who work and study in the building.
Upon request, we can clean using only products that meet Green Seal standards, so you can be confident that your schools are clean and free of dangerous chemicals and fumes. Where necessary our custom plans allow for the use of traditional cleaning supplies where and how you would like them used.
Optional light facility maintenance
The state of your facility is how you make a first impression. And sometimes you may need help that goes beyond cleaning and sanitization. Depending on your needs, our staff are able to tackle light maintenance projects that may have escaped your attention or been beyond your current resources. The light facility maintenance tasks we can address include:
Light painting
Minor repairs: light bulb replacement, filter replacement, assembly and installation
Fixture demolition
Ceiling tile replacement
Preventative maintenance
Floor care
Maintenance Porter/ Ticketed item
Light Toilet repair